Need To Sell Your Property Now? It Doesn't Matter The Reason- We Can Make A Cash Offer On Your House And Close Quickly...
We are experienced homebuyers looking for homes in your area. We provide solutions to help homeowners resolve difficult real estate situations, such as homes requiring expensive repairs, divorce settlements, foreclosures, & etc all while offering a fast closing and a fair cash offer.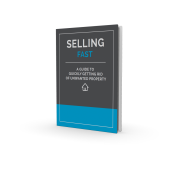 FREE Instant Access Instructions
Enter your info to Get a FAIR ALL CASH offer NOW and get access to our brand new FREE special report, "SELLING FAST: A Guide To Quickly Getting Rid of Unwanted Property."
We Are A Real Estate Investing Company
We don't want to help you sell your home, we want to buy it. Gee Properties & Investments is a Residential Redevelopment company looking for homes in your area. We can pay cash, close quickly and offer you a stress free real estate experience.